AJC 2017
by swingadmin on 5th July 2017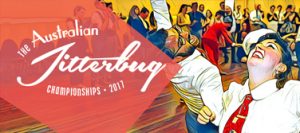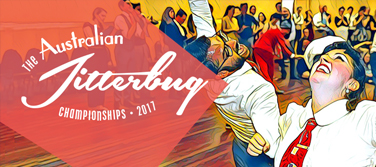 The Australian Jitterbug Championships return!
Now in it's fifteenth year, AJC is the biggest swing dance competition in the country. Whether you enjoy the thrill and challenge of competing, delight in the excitement of watching swing dancers throw down their best, or simply love dancing to a live jazz band, AJC is the place to be.
AJC 2017 is a big day/night affair, with competition heats in the afternoon, and finals in the evening at the spectacular AJC Ball, featuring the music of Mike McQuaid's Swinging All Stars, and plenty of social dancing.
When: Saturday 19 August 2017
Competition Heats – 1.00pm to approx 3pm (doors open 12pm)
AJC Ball & Competition Finals – 7pm to midnight (doors open 6.30pm)
Where: Collingwood Town Hall – 140 Hoddle St. Abbotsford VIC 3067
How much:
Competitors – $22 per event, capped at $65
Spectators – $28 pre-booked online, $35 cash at the door
(All tix $10 for children under 10)
How do I get a ticket to AJC?
Competitor registration includes entry to Afternoon Heats and AJC Ball & Finals (regardless of which events you enter.)
Spectator tickets include entry to Afternoon Heats and AJC Ball & Finals.
Full details are available on the official AJC 2017 website.
COMPETITORS: read all the details before registering via the link on the website.
Registrations are NOW OPEN
SPECTATORS: pre-purchase your tickets at the discount online price via the link on the website.
Go to the Official AJC 2017 Website
Join the AJC 2017 Facebook event for updates.
Get in the spirit of AJC and watch some of your favourite events from last year's competition on the Swing Patrol Aus YouTube channel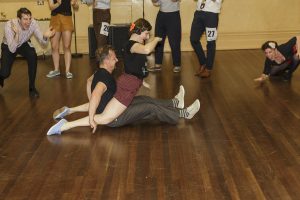 (photo credit: Cuskelly Photography – AJC 2016)