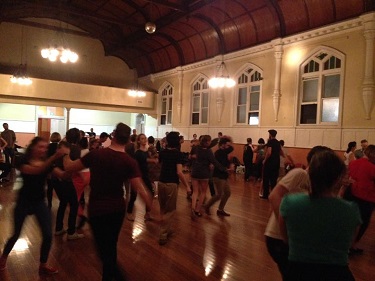 Fitzroy
Get along to this social dancing hot spot featuring great DJs, a slick and spacious dance floor, and plenty of on-site parking. St B's is an inner city swing dancing oasis.
Watch the Facebook page for updates.
Want to catch some classes before social dancing? Check out the Fitzroy class page for details.