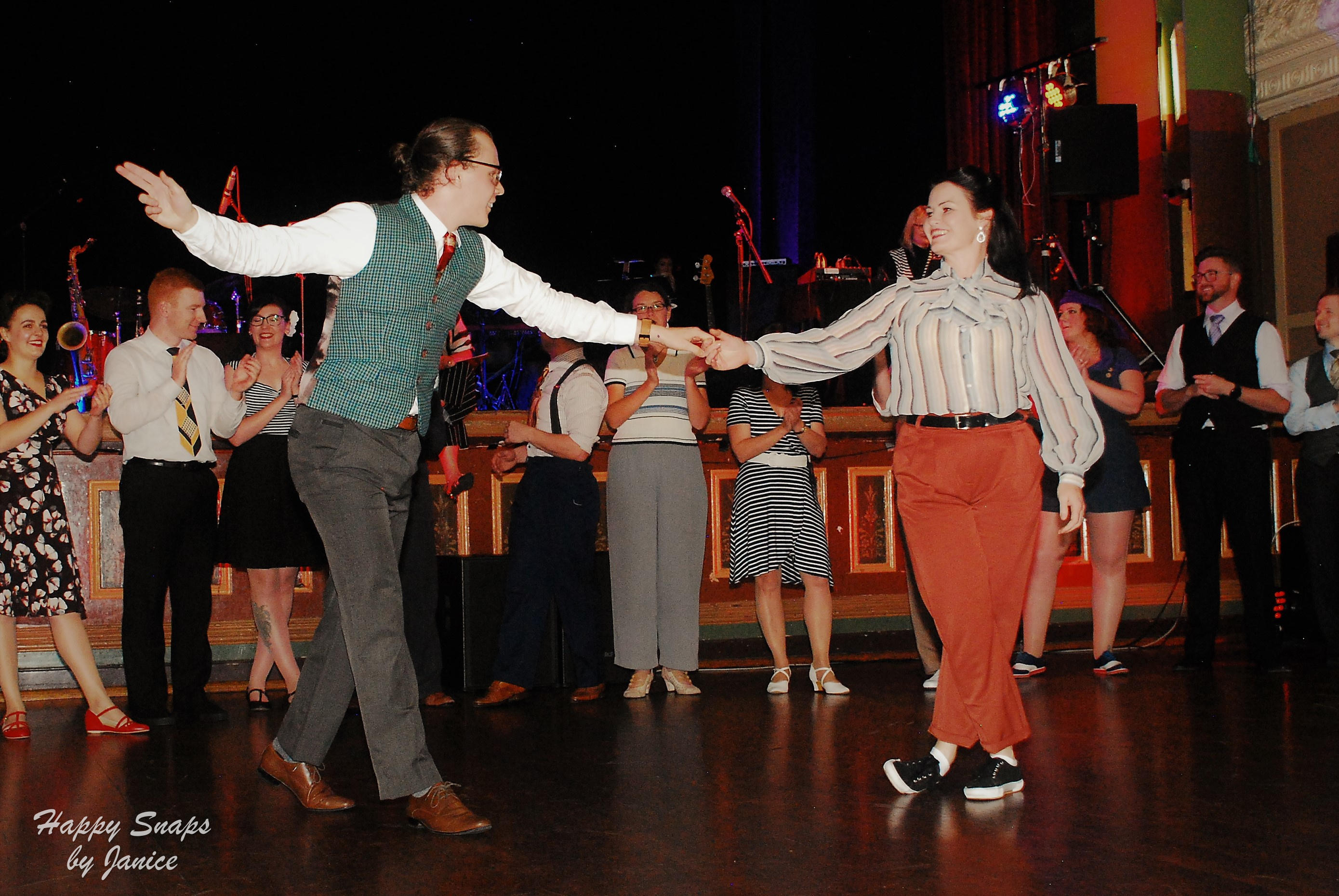 Melbourne CBD
As of Monday 16 March 2020
After much thought and discussion we have decided to halt CBD classes for the next couple of weeks. We love teaching you every week and we're really going to miss seeing you. However, in the best interests of our friends and families and each other, we've decided to postpone classes.
Once this is over, we'll be incredibly excited to dance with you all again. Stay tuned to our Facebook page for details.
Take care out there!
Sarah, Josh and Dan

Welcome to Swing Patrol Melbourne CBD. We're a super fun bunch of dancers from all walks of life who come together every Tuesday night in the very central city location at the Exford Hotel.
Come on down after work and join us, we look forward to meeting you!
6.00pm – 7.00pm: Level 1
Total Beginners
Brand new to swing? Working on your basics? This is the class for you. Everyone is welcome! This class is all about having fun, getting used to the basic steps, meeting new people and learning about what makes Swing such a wonderful and fun social dance. No partner required, as we rotate partners throughout the class. We start from scratch every week, so drop in any time!
7.00pm – 7.30pm: Social Dancing for everyone
This is YOUR time to try out your new fancy steps, dance with and have a chat to your fellow students, ask the teachers questions, get a drink from the bar …
Basically it's 30 minutes of party time, every week!
7.30pm – 8.30pm: Level 2
Intermediate
So you're hooked on Swing, yes? You're comfortable dancing all the rhythms and know the basic moves? This class is for progressing dancers who are hungry for more, more, more! We'll expand your repertoire with lots of fun new moves and fancy tricks, and we will start building in more technique, musicality, and styling into your dancing. All focused on getting you out there and burning up the social dance floor!
Join the Swing Patrol CBD Facebook page and follow us on Instagram to keep up to date with what's happening at our CBD venue, The Exford.
(
Photo credit: Janice Campbell – Josh & Sarah at Meet Our Scene Ball 2018)