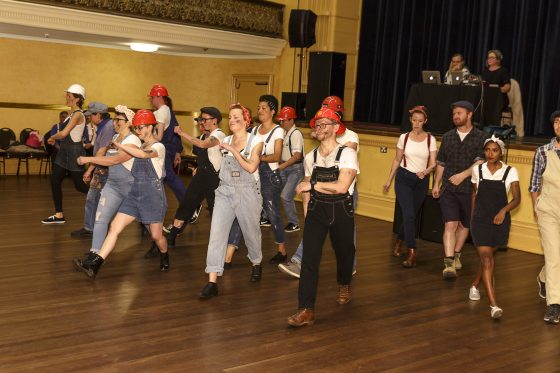 Northcote

(photo by Cuskelly Photography – Swing Patrol Performance Ball 2016)

NEW class schedule change commencing Wed 8 March:
7pm-7.15pm Free "taster" lesson for total beginners
7.15pm-8.15pm Level 1
8.15pm-8.30pm Social dancing and practice time
8.30pm-9.30 Level 2
9.30pm Social dancing and drinks at the bar


7:00pm-7:15pm – Free taster lesson
Total Beginners
If you're a first-timer or very new to swing dancing, try our FREE TASTER. This lesson will just revise the basics every week (no progression) and gives new students the chance to taste what Lindy Hop is and to start the Level 1 class with more confidence.
7:15pm-8:15pm – Level 1
Beginners
Drop in any week, all welcome! Each week we start from scratch with the basic steps so you can start anytime. We rotate partners throughout the class so no partner required, all you need is to show up and we'll sort you out from there. If you're keen to get started or want to work on your basic technique, this is the class for you.
8:15-8:30pm – Social Dancing/practice time
The BEST way to progress in this social dance is to, ahem, social dance. Test out your leading and following outside of class time, and get creative with the music.
8:30pm-9:30pm – Level 2
Intermediate
Welcome to all who are confident in their basics across Lindy, Charleston and Six Beat. We'll progress through the dance, talk about the 'lead' and the 'follow', what makes it work, and introduce you to PLENTY of new moves to broaden your repertoire.
9:30pm – Social Dancing and drinks at the bar
More time for social dancing and practice, and to grab a drink at the bar to support the venue and spend some quality time getting to know your fellow dancers.