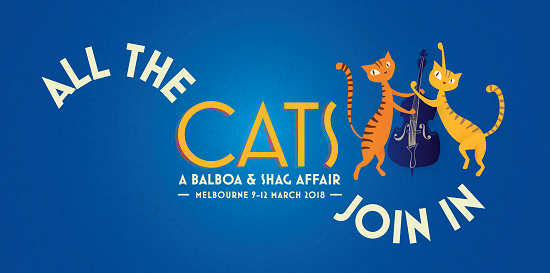 All The Cats Join In 2018 – A Balboa & Shag Affair
Hop aboard and come on a journey with us to Australia's premier event for Bal-cats and Shag-cats!
Two popular college dances from the jazz age — Balboa and Collegiate Shag — are the stars of a long weekend jam-packed full of swingin' goodness.
Featuring:
• An extended, three-day workshop schedule, catering to beginners all the way through to masters, allowing you to choose your own journey of dance style and suitable challenge level.
• Four nights of social dancing, with two amazing live bands and the finest DJs that will make you wish the night would never end.
• A festival where all cats are welcome to come and mingle, to meet old and make new friends, and join the celebration of Balboa and Shag.
Instructors:
We're bringing back the sensational line-up of instructors who helped make ATCJI 2017 such a fabulous affair: six top international and four great Australian instructors, eager to share their expertise and joy for the dances with you.
They are:
• Melissa Shahin + Jeremy Otth (USA)
• Jennifer Lee + Jacob Wigger (USA)
• Irina Amzashvili + Sailor Mike Mizgalski (USA)
• Annabelle Hale + Nial Bruce (MEL)
• Trish Carruthers + Derek Carruthers (SYD)
Mark your calendar, join the Facebook event, and get ready to join all the cats in March 2018!
 Go to the Official All The Cats Join In Website