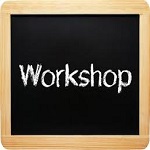 Next Steps
This workshop is CANCELLED due to COVID-19 and community health requirements.An email has been sent to all those registered and full refunds will be issued via Trybooking, with funds returned to the credit card used for booking.
This next step workshop has been carefully tailored for those keen to gain more confidence as a social dancing Lindy Hopper. You may have learnt some basic rhythms but are still trying to navigate the social dance floor. This workshop will answer all your questions
– how do I move between the rhythms
– how can I feel more inspired and create a great dance with my partner
Part of the workshop will also cover musicality.
Yes we will work hard but have some laughs along the way. Caitlin and Scott are excited about working together and curating this workshop.
WHERE & WHEN
Date: Saturday 13 June 2020
Time: 2.15pm -6.00pm
Venue: Jungle City Studios (Studio 1) – 7b, 7-9 Hope Street, Brunswick, Victoria, 3056
SCHEDULE AND CONTENT
2.15pm: Check in
2.30 – 6.00pm: dancing and fun, with a couple of rest/drink breaks.
COST AND REGISTERING
$60 per person for the full day
$120 Pair Pass (1 Lead & 1 Follow)
Attendance is by online registration only.
Registrations will close at 5pm on the Friday 12 June.
Workshop cancelled – All bookings have been refunded.
If you're registering for you and a friend, make sure you register Leads and Follows separately – please don't book 2 Follow tickets for a Follow and a Lead. Or you can buy a Pair Pass in one single transaction (for 1 Lead and 1 Follow.)

WORKSHOP LEVEL
This workshop is for BeginnerPlus / early Intermediate level Lindy Hop dancers. You will have attended Level 1 classes regularly for some time, be comfortable with the basic rhythms of six-beat and eight beet lindy hop and charleston, and be starting to find your way on the social floor. You have probably begun taking Level 2 classes and are ready for more.

WHAT TO BRING
Comfortable shoes, water bottle, snacks, mints, deodorant, spare t-shirt, small towel, band aids – swing dancing is exercise, and you may well break a sweat, so be prepared. There will be a couple of short breaks, but not enough time to go out and buy supplies.

No partner required
No need to register with a partner. We rotate partners throughout the workshop – a great way to meet new people, all sharing the same fun learning experience.




Want to know more?

In most Swing Patrol classes and workshops, we change partners frequently throughout the lesson, so everyone gets the chance to dance with different people, for a taste of lead & follow social swing dancing. So bringing a partner is not necessary.
We do ask people to join in the rotation and dance with everyone. It can be beneficial to the learning experience to feel what it's like to lead or follow a move with a variety of people, of different sizes, strengths, abilities etc. Not only is it lots of fun, dancing with lots of people accelerates your learning hugely. Of course, the key focus of any Swing Patrol class is having fun and enjoying yourself, so if you're really not keen to change partners, it's a good idea to mention it to the teachers so they can accommodate.
Cancellations and Refunds
Some of our venues have a fixed capacity so we close off places for participants at a set point. For this reason, cancellations and refunds are not possible without 24 hours notice as we may have turned away other dancers. Thanks for understanding.
Where applicable, a full or partial refund (less administration fee) may be available up to close of registrations. Contact info@swingpatrol.com.au
After close of registration, no refunds will be issued.
We are pretty friendly and approachable so send an email and hopefully we can assist you!