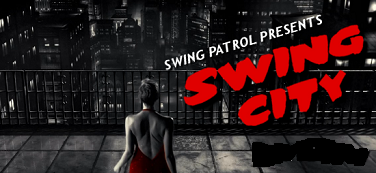 Swing City
"SWING CITY" has become one of Swing Patrol's most popular on-going social nights, a curated program of social dancing fun in the heart of the CBD.
Now, in 2017, Swing City is ALL LIVE.
Save the dates for these very special events, where sensational live bands play hot swing for your dancing pleasure, backed up by your favourite local DJs, special guests and more.
With one of Melbourne's best dance floors, a well-stocked bar, and amazing food surrounding this central location, you will not want to miss getting your fix of great live jazz at The Exford.
DATES:
Tuesday 21 March
Tuesday 18 July
Tuesday 19 December
Schedule:
6.00pm – Swing dance class Level 1
7.30pm – Swing dance class Level 2
8.30pm – Social Dancing til late
See you on the dance floor!