Fitzroy on the move
by swingadmin on 9th October 2017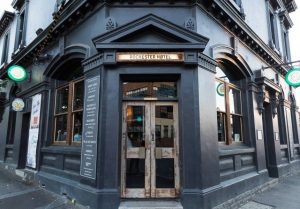 Swing Patrol Fitzroy is relocating. This week we launch on a new night in a very cool new location:
WEDNESDAYs
The Rochester Hotel – upstairs, 202 Johnston St. Fitzroy (crn George St)
We're excited to be part of the fun at this favourite inner city neighbourhood pub – good food, cold drinks, great music, and now Swing Patrol.
Join anchors Tim Jones and Olga Bespalov on Wednesdays for Swing at The Rochey.
Classes – Level 1 @ 6.30pm, Level 2 @ 7.30pm
Social dancing @ 8.30-10pm
SPECIAL EVENT:
Fitzroy's Wednesday Warming and Farewell/Welcome Party!
Wednesday 11 October 2017
Swing Patrol Fitzroy is moving! At the same time, we're saying good bye to the wonderful Gabrielle Marie, and welcome to the excellent Olga May, who'll be teaching with Timothy Jones. So, we're having a venue warming and a farewell and a welcome party! So many reasons to party!
Check out the Facebook event.