Learn To Dance In A Day
by swingadmin on 11th February 2019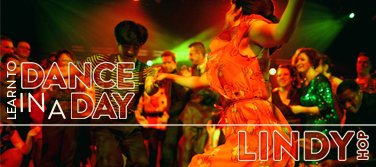 Swing Patrol's Learn To Dance In A Day workshops are a great way to take your first steps in swing dancing.
Are you:
* a total beginner dancer?
* brand new to swing dancing?
* experienced in one role (Lead or Follow) and keen to explore the other role?
Learn To Dance In A Day is:
* ideal for anyone who thinks they have two left feet. You'll learn the basics of swing in a fun, friendly environment, and you'll find yourself dancing by the end of the day.
* a chance for anyone experienced in other dances to get a crash course in the fundamentals of lindy hop and partnered charleston.
* an opportunity to start learning your "non-dominant role", to gain a deeper understanding of the dance (and increase the number of potential dance partners!)
Learn Eight Beat and Six Beat Lindy Hop and Charleston in one afternoon.
No partner? No worries. All welcome – we change partners often, to give everyone the experience of real social swing dancing.
Various dates and locations to choose from. Book online now to secure your place.
Click here for more details and booking information.


Keep an eye on our Workshops page for more learning opportunities.