Meet Our Scene thanks
by swingadmin on 15th May 2018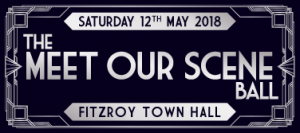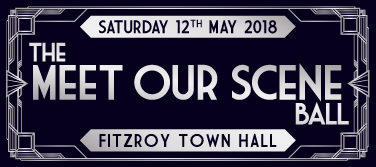 Meet Our Scene Ball 2018 was one of our biggest and most colourful ever.
Thanks to everyone who came along, dressed up, had a dance, met a new friend, applauded the band and cheered the performances. What a privilege to be part of this wonderful community.
Event Managers: Kerryn Hyde and Melinda Smith
MC: Tanya Stephan
Band: Joy Spring:
Nadine Joy – vocals
Lauren Mullarvey – saxophone
Selene Messinis – piano
Ben Calderazzo – bass
Holly Norman – drums
Band Coordinator: Vanessa Nimmo
DJs: Denise Cox, Vanessa Nimmo
Sound: John and Bill – HB Audio
Photography: Carly Layton (Photos By Carly), Janice Campbell
Videography: John & Julia Wharington
Performances: Echoes of Harlem, The Bluebelles, Brat Pack, Double Rhythm Riot, Hot Jam, Harlem Shout
Beginner lesson teachers: Jeanne-Clare Storace & Josh Varcoe (Fig Jig)
Bar services: Liquid Infusion
Front Of House and Behind the Scenes:
Kerryn Hyde and the awesome Volunteer Crew –
Asha Sebastian, Caitlin Bennett, Christine McCrae, Frances Monro, Jess Carruthers, Jet Phey Lim, Louise Thurecht, Mike Brooks, Monica Mcnab, Naomi West, Reece Campbell, Samantha Miles, Sarah Wood, Theo Davies, Tingpu Li
Special acknowledgement to the fabulous Swing Patrol Teaching Team, who nurture the seeds of our scene week in, week out.
Official MOSB 2018 photographs and video COMING SOON – WATCH THIS SPACE and the Swing Patrol Melbourne Facebook page.
In the meantime, hit social media to post your own photos, upload your videos, tag and share your memories.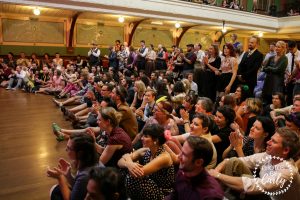 photo credit: Photos By Carly