Meet The Scene Ball – tix on sale now
by swingadmin on 5th April 2019
Tickets are on sale now for this annual Swing Patrol tradition.
It's the night the whole swing scene comes out to dance, and to welcome newcomers to our community.
Whether you've been dancing for months, years or decades, join the fun at a fantastic swing Ball.
Dress up and dance!
Featuring:
* live swing band – Mat Jodrell's Romping Stompers
Mat Jodrell – trumpet
Ben Gillespie – trombone/vocals
Steve Grant – piano
James Clark – bass/vocals
Andrew Swann – drums/vocals
* DJ Julia Wharington – two time winner of Swing Patrol DJ Battle
* complimentary beginner dance lesson – with Celia Webb & Bruce Frame (Swing Patrol Point Cook)
* inspiring performances by Swing Patrol troupes and special guests
* heaps of social dancing
When: Saturday 11 May, 2019. 8pm – midnight
Where: Fitzroy Town Hall – 201 Napier St, Fitzroy
Full details and booking links on the website, including the all-important Venue Colour Code (which will help you design your outfit and find your friends.)
Hot tip: last year's Ball sold out, so book online to secure your ticket and save a bit of money.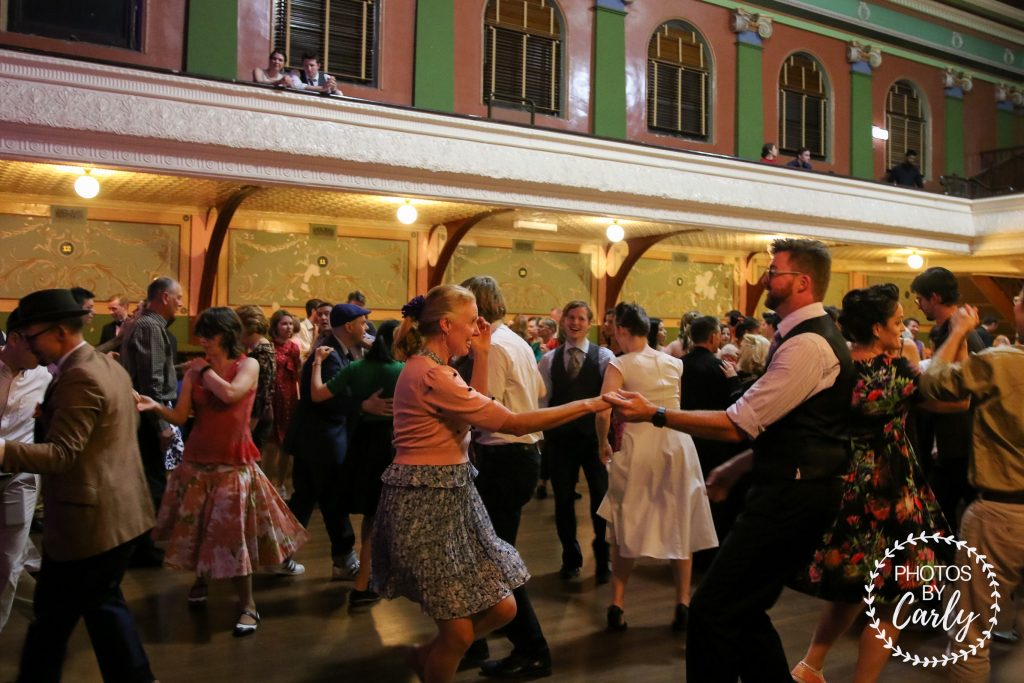 (Photo credit: 2018 Ball, by Carly Layton, who will be official Swing Patrol photographer at this year's event)