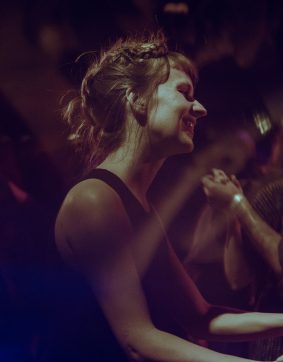 Having grown up in a family of musicians and artists, Anna's own love of music and movement quickly developed into an extensive passion for swing dance and authentic jazz. Understanding movement and expression is a key influence for Anna, and is joyfully embodied in both her teaching and performance style.​
Anna has taken her obsession for jazz dance around the world and has taught in Australia, Belgium, Norway, Switzerland, the Netherlands, Greece and the UK; as well as picking up a few competition trophies in Sweden, France, Spain and Poland. Anna currently studies the roots of jazz movement, including tap dance, Ghanaian​ dance, and early swing.
Back in Melbourne, Anna teaches weekly classes for dancers of all levels, as well as leading Hot Jam – a talented dance troupe devoted to creative performance. In class she is passionate about sharing authentic body movement and rhythm with her students, and seeks to build a positive and empowering environment for people to explore the dance.​
(Photo credit: Stephanie O'Connor)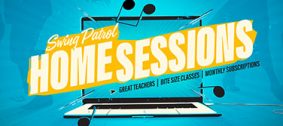 Swing Patrol Home Sessions
14 May '20 - 31 December '20
Bite-sized online dance lessons with a range of fabulous local teachers, available by subscription, to watch anytime.
Read more