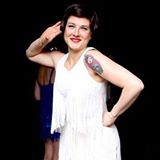 Federica started modern dance back in Italy at the age of 8, bumped into Belly Dance at 15, studying and performing it until 2009, when she began a block of boogie-woogie classes. By chance she saw Vincenzo Fesi dancing at a social night, and totally fell in love with Lindy Hop. Since then, she has been learning and developing her technique in Europe, swinging out at many international exchanges.
Once landed in Melbourne – and, of course, known as Freddy – she joined Swing Patrol's Lindy Hop performance troupes Brat Pack in 2014 and Harlem Shout in 2015.
One of the original member of the girls troupe The Jazzebels, you can often find her in a studio practicing solo Jazz, or flipping around with her dance partner.
Freddy loves performance and social dancing, and you will surely bump into her on the dance floor (or into her weird accent!)
Despite her love for all the swing dances, she doesn't hide the special place that Blues and Slow Drag have in her heart.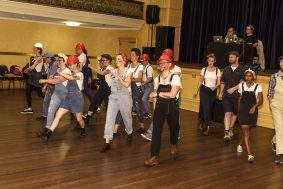 Northcote
Read more