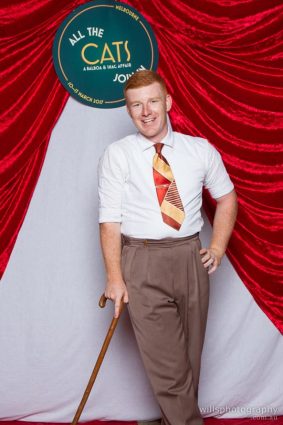 James first experienced the joys of partnered dancing when he was around 5 years old, learning how to Waltz and Foxtrot standing on his Mother's feet in their lounge room. Fast forward 16 years to 2015, James was looking for a ballroom class take up when he received a "Snapchat" from a friend who was at a Swing Patrol class. A few weeks later, James attended his first swing class at Swing Patrol Camberwell and instantly began his love affair with the dance.
In 2016, James began teaching regular Lindy Hop classes at Swing Patrol Brighton. James enjoys sharing the joys of social dancing with his students, focusing his classes on lead-follow technique and, most importantly, having fun! He also loves passing his favourite "cheesy" dance moves on to his students. Although he dances all of the swing styles, James has a particular bias towards Collegiate Shag and can be usually be spotted "shagging" on social dance floors around Melbourne.
As a keen performer, James is a current member of Swing Patrol's performance troupe "Harlem Shout" and Melbourne's Collegiate Shag troupe "Double Rhythm Riot." James also gets a kick out of competing and has placed in a variety of competitions including: Australian Jitterbug Championships 2015-2016 (2nd Up & Comers, 1st Midstream Madness, 2nd Shag-A-Rama) and All The Cats Join In 2017 (2nd Shag Showdown, 3rd Shag J&J).
(Photo credit: Will's Photography)