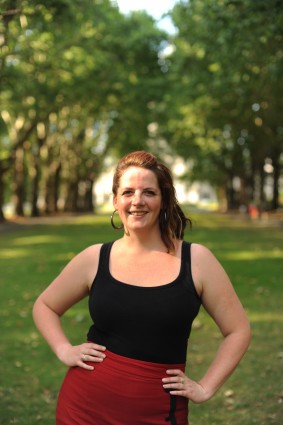 Growing up listening to her Dad's music collection while dancing on his toes, Kara has always had a love of Jazz and Blues. It wasn't until 2003 that Kara discovered and promptly fell in love with swing dancing. Soon after that, Kara began teaching and since then has travelled all around Australia and to New Zealand teaching and sharing her passion for swing dancing.
As a teacher, Kara's aim is to inspire people to want to learn and develop their own style, whether they lead or follow. She loves exploring and encouraging the ways that each dancer can add their individual flair and musicality into the partnership to create a fun, dynamic and engaged dance. Her versatility as both a lead and follow means that she's had the rare opportunity of teaching with some amazing people of both roles.
Hailing from Hobart, Kara was co-director of FootNotes Dance and founder of Hobart's first and much loved swing exchange, Devil City Swing. Kara now calls Melbourne home and teaches regularly there and across the country.
(photo credit: Alesich Photography)

Swing Smash
10 February '16 - 26 October '16
Enhance your dancing! Explore the diverse of swing dancing and develop beyond the basics in our new workshop program. Focus on a new swing dance style in each 6 week series. On the 7th week it's social dancing night!
Read more