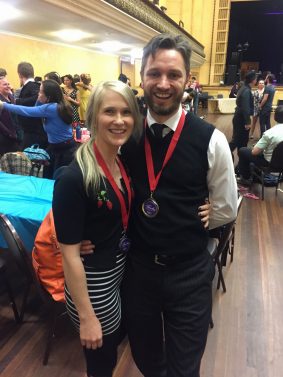 After taking her first dance class in 2013, Katherine has been hooked ever since!
She danced regularly at Swing Patrol Frankston and Middle Park, and gets out to as many workshops as she can. She was also a member of swing dance troupe "Brat Pack" when it reformed in 2017.
Katherine loves the music, the fun and exploring the silent conversation that happens when we dance with a partner. She loves aerials and performing at dance events, whether at a performance ball, competition, or with the Brat Pack troupe, any excuse to swing out!
Katherine is looking forward to sharing the fun and joy that swing dancing has brought to her.