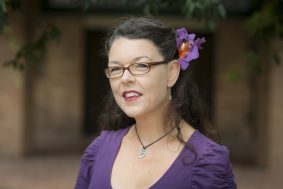 Kathryn has been dancing swing since 2004, and discovered Balboa in 2005. Her love and addiction for this elegant dance have been growing ever since. As a regular teacher at the Bal Pit since 2011, Kathryn has seen the Balboa scene in Melbourne steadily grow. She is a regular social dancer, and successful competitor, having competed in America, Canada, France and Sweden, as well as around Australia.
Travelling regularly to the USA and Europe to compete, improve her skills and find out what's new in the world of Balboa allows Kathryn to continue to find new inspiration for her own dancing, as well as for her teaching. Being accepted into, and attending, the prestigious Balboa Experiment on four occasions has given her a new perspective on how complex ideas can be taught in an entertaining, simple way.
With Kathryn's passion for the dance, and a fun, easy to understand teaching style, you'll soon come to love Balboa as much as she does.
(Photo credit: Paul Atkinson)