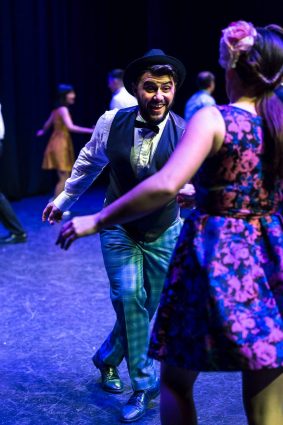 Yiannis found himself at the St Kilda Festival in 2016 where he saw a group of Swing Dancers having a groovy good time, dancing to jazzy tunes. He had a 'jaw drop' moment when some aerialists started flying around and he immediately thought to himself "heck yeah… I want to be part of that team, whoever they may be."
That's how he joined Swing Patrol classes and he is now a member of Swing Patrol's advanced performance troupe, Harlem Shout, after two consecutive years working with Brat Pack.
Yiannis loves dancing, performing and teaching. "The more you get into it, the more addicted you become" he says. Dance is all about fun and this is what Yiannis wishes to bring along to classes.
(Photo credit: Cuskelly Photography)