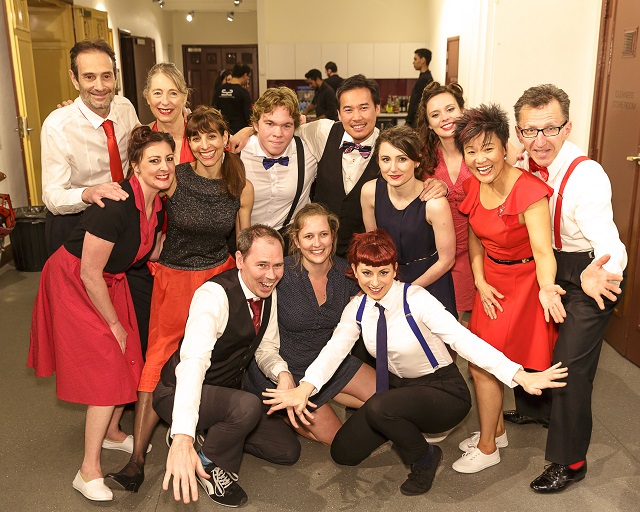 Camberwell
Photo by Cuskelly Photography – Swing Patrol Performance Ball 2016
6.30pm – 7.30pm: Level 1
Total Beginners
Drop in any week, all welcome! This class is aimed at total beginners or anyone looking to work on their basic technique. We teach the class from scratch, so you can start dancing any week of the year. You don't need to bring a partner as we will rotate partners throughout the class.
7.30pm – 8.30pm: Level 2
Intermediate
This class is aimed at intermediate dancers. If you have a good grasp of the basic steps and want to improve your technique and expand your skill set, this is the class for you.
8.30pm – 9.00pm: Social dancing
This is your time to practice what you've learned in class, have a chat to other students, or ask the teacher questions.
OR
8.30pm – 9.30pm: Level 3 (last Monday of the month)
Intermediate/Advanced
For those of you really wanting to work on the intricacies of this lead and follow dance. You're starting to explore exchanges and are on the social dance floor at every opportunity. You can swingout with confidence at a range of tempos and just want to know more! Nothing is off-limits, and we'll really stretch the boundaries!
9.30pm – 10.00pm: Social dancing
See you at The Palace!