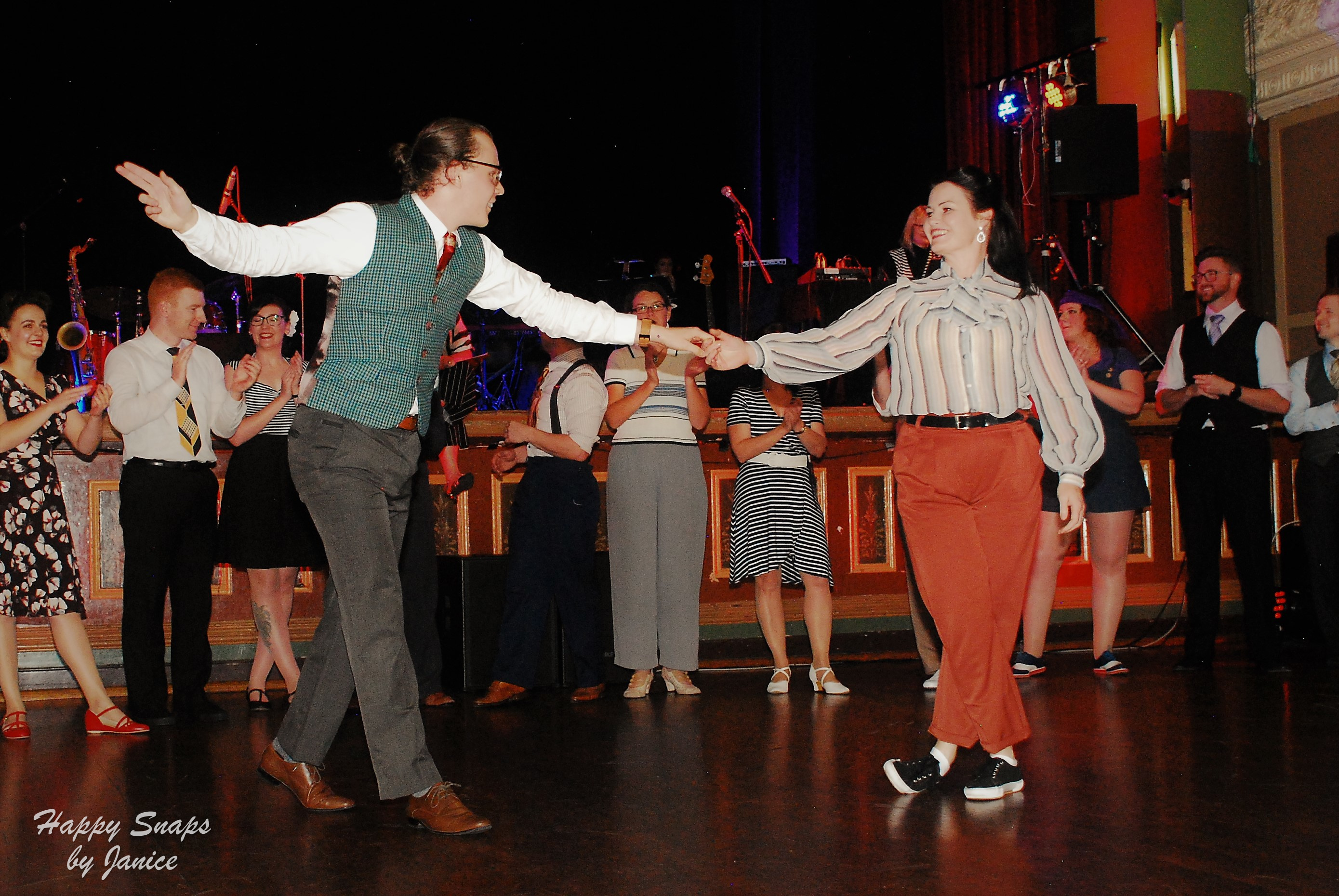 Melbourne CBD


Update November 2021Swing Patrol Melbourne CBD plans to re-open on 30 November 2021.At this point, Victoria should have reached the 90% double vaccinated threshold (no DQs, no capacity limits, masks not required in most indoor settings.) CBD will be the first Swing Patrol class venue to resume, and will help us understand what "living with the virus" looks like, and what it means for group partner dancing. Prepare for things to be different, and for the need to quickly adapt to changing circumstances demanded by Covid Safety requirements. Updates will be published on the website and social media confirming when we can resume classes, and the procedures we will have in place.Please also read about Swing Patrol's Covid Safe Plan


Welcome to Swing Patrol Melbourne CBD
* Weekly classes for beginners, beginner plus and intermediate level swing dancers.
* In compliance with the directions of the Victorian Government, for the protection of our community and to adhere to the requirements of The Exford Hotel, all attendees at Swing Patrol Melbourne CBD classes and dance activities will need to be fully vaccinated against COVID-19, or have an authorised medical exemption. This precaution will remain in place as long as the government mandate continues regarding the "vaccinated economy".
* All attendees will be required to check-in using the venue QR code. This is a Victorian Government requirement, regardless of whether you have pre-registered for the class. Please arrive at least 5 minutes prior to advertised class start time, to allow for smooth check-in process.
* CASHLESS payment only. Pay by credit/EFTPOS card at the door. Swing Patrol Class Discount Cards purchased prior to Covid shutdown are also valid.
* No bookings required – we plan to operate on a drop-in basis, with no pre-registration required. With the lifting of Covid-related density quotients, we only have to stay within the lawful capacity of the venue. Should demand exceed that capacity, we will have to change our procedures.
* We will change partners through the class, as experience shows dancing with a variety of partners improves the learning experience. Of course, if you choose not to change partners, we completely understand, and will manage the class accordingly.

6.00pm – 7.00pm: Beginner (Level 1)
Brand new to swing? This is the class for you. Everyone welcome! This class is all about having fun, getting used to the basic steps, meeting new people and learning about what makes Swing such a wonderful and fun social dance. Assuming no prior knowledge, the instructors will teach all rhythms from scratch and work to build up the repertoire.
7.15pm – 8.15pm: Beginner Plus (Level 1.5/2)
Moving beyond Beginner class, with focus on 8-count swing outs and other classic steps, plus strong lead:follow technique.
8.30pm – 9.30pm: Intermediate Plus (Level 2.5)
Prerequisites are to have at least 2 years of Lindy Hop dance experience, a sound understanding of all rhythms under the umbrella of swing dancing, tons of social dancing experience and the readiness to learn more, more more!
Join the Swing Patrol CBD Facebook page and follow us on Instagram to keep up to date with what's happening at our CBD venue, The Exford.

(Photo credit: Janice Campbell – Josh & Sarah at Meet Our Scene Ball 2018)