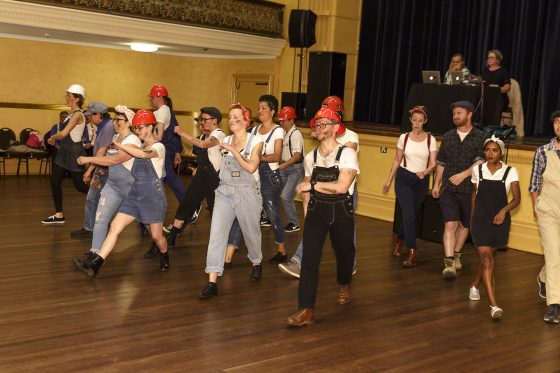 Northcote
(photo by Cuskelly Photography – Swing Patrol Performance Ball 2016)

7:45pm – 8:45pm Level 1
Beginners
Drop in any week, all welcome! Each week we start from scratch with the basic steps so you can start anytime. We rotate partners throughout the class so no partner required, all you need is to show up and we'll sort you out from there. If you're keen to get started or want to work on your basic technique, this is the class for you.
8:45pm – 9:45pm Level 2
Intermediate
Welcome to all who are confident in their basics across Lindy, Charleston and Six Beat. We'll progress through the dance, talk about the 'lead' and the 'follow', what makes it work, and introduce you to PLENTY of new moves to broaden your repertoire.